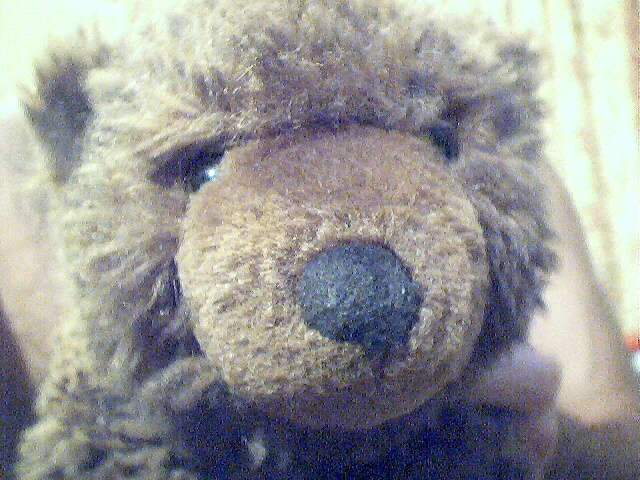 This page is all about Joanie, the mistress of our household.
She has traveled all over, and especially loves flying (mostly because the flight attendants seem to really dote on her!) She particularly liked driving the Meteor train through Paris, and is practicing her French so that she can go back teach the French drivers how to properly do it. She is anything but shy.
We all have a Joanie in our lives...she to whom we must defer...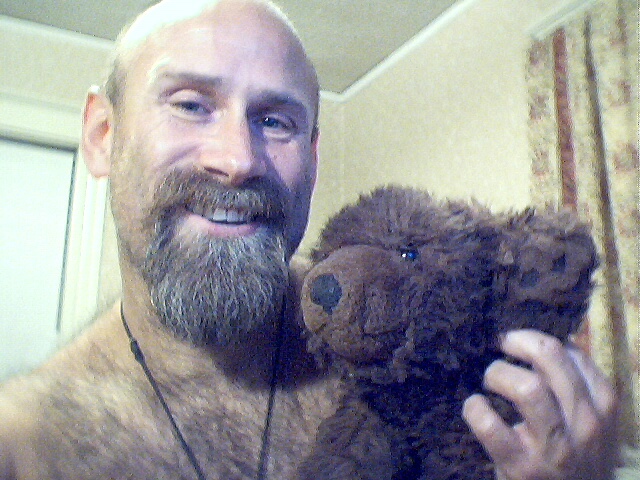 Joanie has quite a family going, including her consort PSkeezix Mourau(the "P" is silent) who is from Egypt, Bjorn; the tiny Swedish dynamo, Dudley; the RCMP, Evelyn; her peanut crazy assistant, Delbert Quignapple; who arrived courtesy of my friend Gil carrying a blanket and a bottle of bourbon, Monty; an expatriot of Montreal and P.B. who is the cutest little boy there ever could be.
Joanie also has a number of "lesser" associates who will show up here from time to time.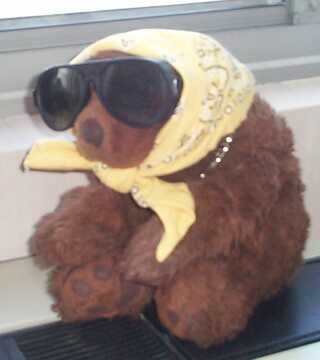 Above, Joanie is traveling "incognito" for Montreal Pride 2001.
Below is "Ms. J" showing me around Provincetown, MA
at the New England Bears Hibernation Run in Feb of 2001.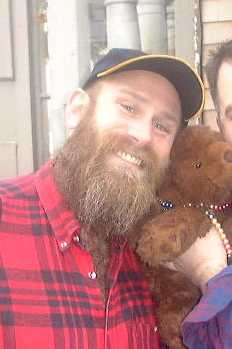 The whole family: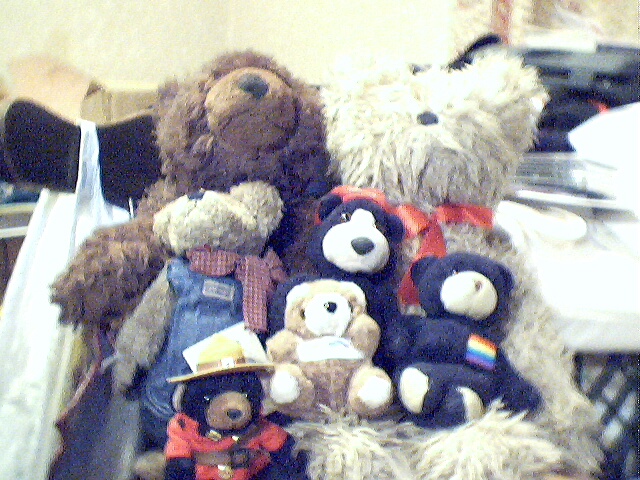 PSkeezix: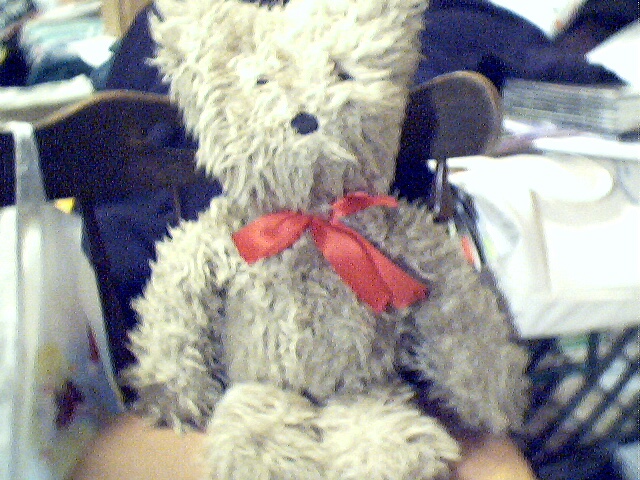 The Egyptian Bear, PSkeezix Mourau, who is seeking asylum in the US while Egypt loses it's mind.
Monty and PB: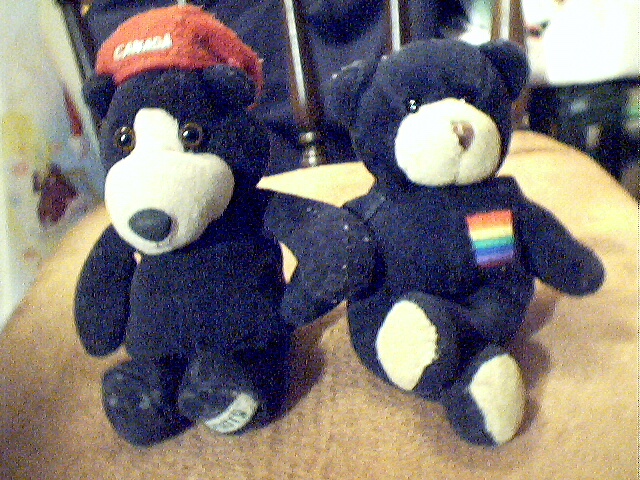 These two boys are practically inseparable, they are almost never seen apart. Monty is from, of course, Montreal, and PB is Pride Bear, from the US.